System Leaders: NLE's | SLE's | ELE's
At Westbridge we have recruited some highly skilled practitioners to work with us as National Leaders of Education ( NLE's), Specialist Leaders of Education (SLE's) and Evidence Leads in Education (ELE's).
We have and extensive of system leaders with a variety of educational skills and experiences to provide the level of support required.
The cost of deployments is determined by a number of factors including the need, length and focus of any agreed work. Models and types of deployments will vary.
Deployments could be for a single or few days to provide immediate support and diagnosis of issues discussed or may be for significant periods with the SLE deployed in a school on perhaps one day per week for a term to provide bespoke support.
If you would like an NLE or, SLE to work with your school, please contact a member of Westbridge Teaching School Alliance who will be pleased to discuss your requirements and organise any support required. Evidence Leads in Education (ELE's) are available to work with your school through our collaboration with Blackpool Research School.
Tel: 01942 487973 Email: info@cfat.org.uk
Quality Assurance of our deployments
All NLE | SLE & ELE deployments from our Teaching School will be monitored for the quality of the support they provide. They will be expected to be able to evidence that their work has had a positive impact using a range of indicators including examination results, learner progress, reduction in in-school variation and the improved quality of teaching and learning. Westbridge will also liaise closely with the client school requesting the deployment of an practitioners to ensure all agreed outcomes at the start of the deployment have been satisfactorily achieved. Before an practitioners is deployed a contract will need to be completed to outline specifically what the areas of focus are, the agreed timescale of the deployment, funding agreement and impact measures.
Westbridge Teaching School Alliance
System Leaders Register 2020
Westbridge TSA: National Leaders of Education (NLE's)

Sue Darbyshire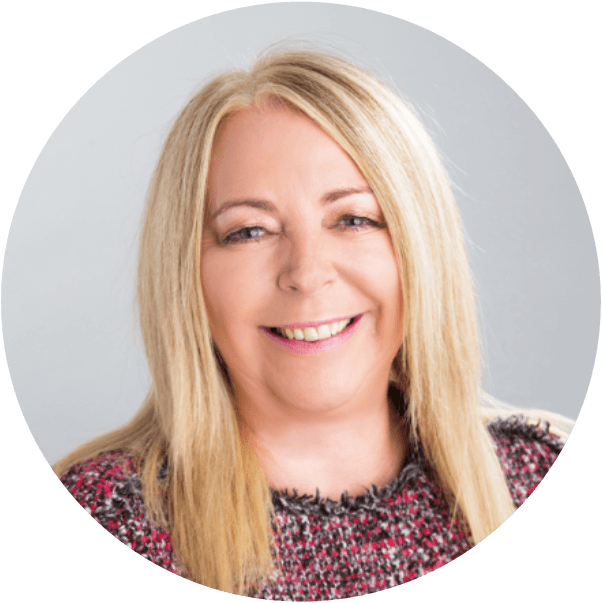 National Leader of Education
Sue Darbyshire is CEO at Community First Academy Trust. Sue is also a National Leader of Education and supports school improvement nationwide. She started teaching in 1992 and has been in leadership positions for over twenty years, seventeen of these have been as Headteacher or Executive Headteacher.
Sue is the founder of Westbridge Teaching School Alliance and CEO of Kingsbridge EIP SCITT; an outstanding provider of initial teacher training for both primary and secondary trainees. Sue is totally committed to raising standards and to providing all pupils, staff and trainee teachers with opportunities to excel.
Sue successfully amalgamated two failing schools into a new primary school and took it to 'Good' in 12 months and 'Outstanding' in its next inspection. She specialises in schools within disadvantaged areas.
Sue delivers middle and senior leadership training locally, nationally and internationally to both primary and secondary colleagues. She is a qualified coach and NLP practitioner. Sue has completed the UCL MAT Leaders programme and The Future Leaders Trust's Executive Educators Programme. She has a Master qualification in Educational Studies.
Sue continues to work with her Local Authority at a strategic advisory level, serving on the Wigan Education Partnership Board, the System Leadership Group and as a School Improvement Lead on the School Improvement Board.
In 2018 Sue served as an Interim Executive Board member for a school that was placed in special measures focusing on strategic direction, school improvement and providing a sustainable future for the pupils at the school. The school made exceptional progress and HMI praised the school for a series of rapid improvements.
Jane Chambers
National Leader of Education
Jane Chambers is a National Leader of Education with 28 years working in education, 12 years as Headteacher. Prior to becoming Headteacher Jane held a wide range of roles (SENCO, Expressive Arts leader, Parent Partnership development officer) that developed a sound understanding of what excellent quality education provision should both involve and lead to.
In 2006 Jane became Headteacher of Orrell Lamberhead Green Primary and children centre / nursery which was a school with many challenges, not least of which was that attainment was grade E* in the old style RAISE (PANDA). In 2015 the school was judged to be outstanding by Ofsted due to Jane's determined raising of aspirations and outcomes. Outcomes have continued to improve. In the 2016 and 2017, KS2 tests attainment was above national and progress in reading and maths was in the top 10% of schools nationally. Jane is described by Ofsted as "an inspiring leader" and "relentless in her drive" (Ofsted 2008); "providing a strong sense of purpose" and "instrumental in leading improvements" (Ofsted 2012); "demonstrating exceptional leadership" having "tenacity and unrelenting drive leaving nothing to chance in making the school the best it can be" (Ofsted 2015).
Jane achieved NLE status in 2016 which recognised her role in supporting other schools to improve. All Jane's work is undertaken by a clear and determined passion to ensure every child gets the most form their one chance in life to be at school and the belief that collaboration, not competition, makes us stronger.
Wigan System Leaders Directory - National Leader of Education (NLE)
Name
School

Andy McGlown

St Peter's High School

Jane Chambers

Greengate Trust

Janet Kneale

Learning Together Trust

Julian Grant

Shevington High School

Sue Darbyshire

Community First Academy Trust

Cath Taylor

Aspire Federation

G Baker

Cansfield High School

S Lawrenson

Ince CE Primary School
Wigan System Leaders Directory - National Leaders of Governance (NLG)
Name
School

Adrian Hardy

Mosaic Academy Trust




Newton Westpark Primary

Andrea Atherton

The Wings' CE Trust

Andy Wilson

The Rowan Learning Trust

Brian Wilson

Leading Learners Academy Trust




1

Lateral Academy Trust

David Whitehead

Bedford High School

John Lumb

St John Rigby

Liz Haworth

Gilded Hollins Primary School

Michelle Foster

Shevington High School
Westbridge TSA:

Evidence Leads in Education (

ELE's)
Charlotte Hindley SLE | ELE

Phase: Primary
Area of expertise: English | Research and Development
Charlotte qualified as a teacher in 2010, at Edge Hill University and later completed an MA in Education whilst working at Platt Bridge Community School, enabling her to investigate and research pedagogical strategies within her own classroom that had the most impact on pupils' progress. Charlotte's career at Platt Bridge Community school spans 10 years: she has experience of teaching in all classes from EYFS to Y6, and has a passion for providing engaging, stimulating experiences for pupils across the curriculum to encourage them to develop a passion for learning whilst making effective progress. In addition, she has also led departments in KS1, LKS2 and UKS2 which has resulted in her having an excellent understanding of the different statutory assessment requirements at the end of each respective key stage and also the transition between curricula and children's different start points. In her role as Assistant Head, she has supported other members of staff through coaching, to reflect upon and develop their practice to become outstanding practitioners. She has also provided guidance for teaching staff from other settings through school to school support and in her role as an SLE. She has also facilitated a range of CPD both in the UK and internationally.
Charlotte's role as Director of Research and Development, allows her to explore new initiatives and innovative practices in order to maintain high expectations and maintain the school's strive for relentless improvement. She believes that it is essential that decisions in school are evidence informed and based upon research. Charlotte has engaged with National research projects as part of the 'Closing the Gap' study and the Wellcome Trust's Neuroscience in Education studies and has developed, implemented and ran Randomised Control Trials (RCTs) with a focus on identifying best practice in retrieval practice, vocabulary and spelling. She works collaboratively with Blackpool Research School too.
Westbridge TSA: Specialist Leaders of Education (SLE's)
Carly Bozdoğan
Phase: Primary
Area of expertise:

Initial

Teacher Training | Primary Phase Education
Carly is a highly experienced School Improvement Partner with a track record of school turnaround with particular strengths in supporting schools in challenging circumstances. Carly believes in improving the quality of teaching and learning and supporting teachers to improve their pedagogical delivery is the most important aspect of school improvement.
Carly is also experienced in delivering training both locally and internationally. Carly provides support, coaching, and bespoke training for trainee teachers and NQTs right through to experienced teacher and leaders. This has covered themes including; quality interactions, developing outstanding environments, outstanding practice in primary and secondary educational settings, outstanding progress and parental partnership, across countries including UK, Germany, Egypt, Prague and China
Martin Haskayne
Phase: Age 2 - 19
Area of expertise: SEND, Behaviour
Martin qualified as a teacher in 1990 and worked for 10 years in a school for children with Severe Learning Difficulties aged 2-19 years as the coordinator for Design Technology and Information Technology across the school.
Martin became an instructor in the Team-Teach Physical intervention system in 1997 and introduced this within the school; Martin remains an instructor to this day.
In 2000 Martin was appointed to the newly formed Behaviour Support Team in Wigan and then in 2005 took up the post as National Training Manager for the Nurture Group Network where he developed the 'Theory and Practice of Nurture Groups' training and the 'Marjorie Boxall Quality Mark Award'.
After returning to Wigan in 2010 as coordinator within Targeted Education Support Service (TESS), he completed a Chartered Management Institute: Management Development Programme (2011) and the National Programme for Specialist Leaders of Education (NPSLBA – 2011).
Martin joined Platt Bridge Community School in 2013 and is the Deputy Head, SENCo, Designated Safeguarding Lead and Designated Teacher for Looked After Children.
In addition to the work within school, he also supports with training delivered within the SCITT and Teaching school whilst also sitting on the LA EHCP and ASC panels.
He successfully completed the Postgraduate Certificate in SEN at Edge Hill University in 2015. Martin is a Specialist Leader of Education for SEN and Inclusion.
Laura Farrell
Phase: Primary
Area of expertise: Creativity in the Curriculum | Mentoring
Laura qualified as a teacher in 2008, at The University of Central Lancashire with a BA Honours degree in English Language before later completing a PGCE in Primary Education.
Laura has worked at Platt Bridge Community School for 7 years, in different teaching roles across both Key Stage One and EYFS which has enabled her to gain an in depth understanding of pupils' start points and the importance of clear progression in their learning. For the past five years, she has held a leadership role, initially as Early Years and Key Stage One Lead before then progressing into the role of Assistant Headteacher, with the responsibility of Curriculum. In this role, she has provided excellent coaching and guided the career development of NQTs and ITT graduate teachers by providing various training sessions in her role as a mentor.
As Director of Curriculum, she has also lead the implementation, development and delivery of the Read Write Inc. programme. She has supported colleagues to implement and manage changes within the phonics scheme and ensure transitions are smooth. Through rigorous data analysis and in depth observations, she has been able to monitor pupils' progress and identify areas for development which have resulted in the programme being adapted and tailored to suit the bespoke needs of our pupils and school setting. More recently, she has been fortunate enough to join the KS1 Local Authority Moderation Team; this role has enabled her to develop a more comprehensive understanding of the end of key stage expectations.
In collaboration with the school's senior leadership team, she has supported the development and implementation of a whole school writing process which has improved the standard of writing across school and also further developed pupils' independence and application of grammar skills and knowledge for different purposes.
She believes in the importance of self-reflection and the positive impact it can have on teaching and learning. As an SLE, she looks forward to being able to share these experiences and her knowledge to support and develop colleagues.
Nicola Wood
Phase: Primary
Area of expertise: Reading | Spelling & SEND
Nicolas teaching experience is predominantly within KS1 but Nicola has taught within Lower Key Stage 2 and EYFS. Nicola has led KS1 as Key Stage Lead and over the past 2 years, Nicola thas been the lead teacher for the Teaching School (Westbridge) for five years. As part of this role Nicola has developed a systematic approach to both reading and spelling. This has involved consultation with staff, schools, parters and developing purposeful proformas and action plans being developed that are linked directly to the school improvement plan and departmental implementation plans. Having recently qualified as a KS1 SATs moderator, Nicola have thoroughly enjoyed working with other schools and staff, sharing ideas providing honest and appropriate feedback to the assessments. A personal key strength is the coaching style which I use as part of Nicolas own practice and is an area that she is passionate about to making improvements in teaching.
Phase: Primary
Area of expertise: Early Years
Platt Bridge Community School provides outstanding provision for children from the age of 2 years and I lead a large team with a clear focus on teaching and learning and improving outcomes for children. In addition, I am passionate about providing opportunities for our families who often come from challenging backgrounds. Since 2014 I have led a very successful parent partnership programme which has now been rolled out to more than 9 settings across Wigan. I am also the nominated Qualified Teacher for the Start Well Family Centre which covers more than 30 schools and nurseries and supports these settings to improve provision and outcomes for under 5's across the community.
Since 2015 I have delivered Early Years training both locally and internationally. I have provided support, coaching, and bespoke training for trainee teachers and NQTs right through to experienced teacher and leaders. This has covered themes including; quality interactions, developing outstanding environments, outstanding practice in EYFS, outstanding progress and parental partnership, across countries including Germany, Prague and China.