I am the Strategic Lead for Early Years and Start Well Family Centre at Platt Bridge Community School, the lead school in Community First Academy Trust. I trained to be a Childcare Practitioner before going to the University of Leeds to complete a degree in Childhood Studies and later a Masters in Early Years. Since qualifying as a teacher I have taught across Year 1, Reception and Nursery. I have always had a keen passion for teaching in the Early Years and giving children the best start to their education.
Platt Bridge Community School provides outstanding provision for children from the age of 2 years and I lead a large team with a clear focus on teaching and learning and improving outcomes for children. In addition, I am passionate about providing opportunities for our families who often come from challenging backgrounds. Since 2014 I have led a very successful parent partnership programme which has now been rolled out to more than 9 settings across Wigan. I am also the nominated Qualified Teacher for the Start Well Family Centre which covers more than 30 schools and nurseries and supports these settings to improve provision and outcomes for under 5's across the community.
Since 2015 I have delivered Early Years training both locally and internationally. I have provided support, coaching, and bespoke training for trainee teachers and NQTs right through to experienced teacher and leaders. This has covered themes including; quality interactions, developing outstanding environments, outstanding practice in EYFS, outstanding progress and parental partnership, across countries including Germany, Prague and China.
Charlotte Olivia Hindley
Phase: Primary
Area of expertise: English
After qualifying as a teacher in 2010, at Edge Hill University, I completed an MA in Education whilst working at Platt Bridge Community School. This enabled me to investigate and research pedagogical strategies within my own classroom that had the most impact on pupils' progress. Throughout my degree level education, I chose to specialise in Communication, Language and Literacy, as I have held a passion for English from a young age. I am extremely keen to provide engaging, stimulating experiences for pupils across the curriculum to encourage them to develop a passion for learning whilst making effective progress.
My career spans nine years at Platt Bridge Community School: I have experience of teaching in all classes from EYFS to Y6, where I have worked hard to accelerate the progress of pupils to ensure that they achieve the standard expected at the end of their relative key stages. In addition, I have also led departments in KS1, LKS2 and UKS2 which has resulted in me having an excellent understanding of the different statutory assessment requirements at the end of each respective key stage and also the transition between curricula and children's different start points. As an Assistant Head, I have previously supported other members of staff through coaching, to reflect upon and develop their practice to become outstanding practitioners. I also supported teaching staff from other settings through school to school support and facilitated English focused CPD both in the UK and internationally.
In my role as English Lead, I have supported colleagues in developing teaching continuums to support the planning and assessment of Reading and Writing and have worked collaboratively to implement a whole school writing process that embodies the recommendations of the EEF's Literacy Guidance Reports. This process has increased pupils' independence in writing and has had a positive impact upon the standard of Writing across school.
Now, in my role as Director of Research and Development, I explore new initiatives and innovative practices in order to maintain high expectations and strive for relentless improvement. I believe that it is essential that decisions in school are evidence informed and based upon research. I have been fortunate enough to engage with National research projects as part of the 'Closing the Gap' study and the Wellcome Trust's Neuroscience in Education study and have developed, implemented and ran Randomised Control Trials (RCTs) with a focus on identifying best practice in retrieval practice, vocabulary and spelling.
Kathryn Stazicker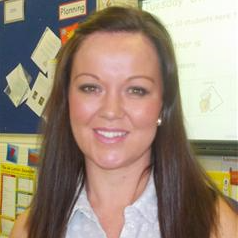 Phase: SEN Primary & Secondary
Areas of expertise: SEN&D curriculum and assessment / Leadership of continuing professional development (CPD)
I qualified as a teacher in August 2000 and started my career as class teacher and IT subject lead in a special school. This was to take me to an additional role of a 'hands-on' support teacher for IT in 2005 where there was a growing demand for teachers who were proficient in the use of IT to help transfer skills to teachers and support staff working in schools across the borough.
Early on in my career it was recognised that I have the skills and interests in mentoring, supporting and developing others and so I became the school and college lead for ITT placements and mentoring NQTs and I was very proud when I later gained the NPQML Qualification as this recognised my leadership skills.
As part of our school's outreach service I was assigned to various settings; offering advice and recommendations for improving the provision for SEN pupils this included delivered training to schools around curriculum and assessment for SEN&D. I have always been interested and particularly enjoy working with a variety of different schools where supporting and encouraging colleagues through discussion, training and advice staff teams can devise and implement strategies to support progress of children in their own settings and by transferring skills to mainstream colleagues for their own CPD strategies will become part of their process of progression for all.
I am currently involved with facilitating the NPQML qualification for teachers in the Wigan area – this is proving to be very successful and something that I thoroughly enjoy being part of.
Within school my role is that of class teacher to a key stage group of pupils with a diversity of needs including, physical, behavioural and communication as well as additional learning needs. I am also curriculum lead for Key Stages 1&2 within the school and I am part of the 'Curriculum Drivers' team which is an integral driving force for the new assessments tool we have devised as a school alongside our specialised Curriculum Pathways and includes both Engagement and Progression Steps.
I eagerly look forward to embedding the role of SLE, working in partnership with others and helping to improve the education and outcomes of children and young people.
Nicola Wood

Phase: Primary
Area of expertise: Reading and Spelling
My teaching experience has predominantly been in KS1 but I have also taught in Lower Key Stage 2 and EYFS. I have led KS1 as Key Stage Lead and over the past 2 years, I have been the Assistant Head over LKS2 and the lead teacher for the Teaching School (Westbridge). As part of the SLT, I have developed a systematic approach to both reading and spelling. This has involved consultations with staff, developing purposeful proformas and action plans being developed that are linked directly to the school improvement plan and departmental implementation plans. Having recently qualified as a KS1 SATs moderator, I have thoroughly enjoyed working with other schools and staff, sharing ideas and ensuring I provide honest and appropriate feedback. Coaching is a personal area of strength. It is embedded in my personal practice as I see the importance of developing others through the use of coaching.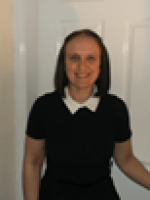 Phase: Early Years
Areas of expertise: Early Years, Parental Engagement and Initial Teacher Training
I qualified as a teacher in 2007. My experience has predominantly been in the Early Years Foundation Phase in Reception; however, I also have 2 years teaching experience in Year 1. A key aspect of my current role as Foundation Stage Curriculum Co-ordinator is to complete learning walks, scrutinise planning and moderate and oversee the completion of children's individual learning journeys all the way through from Babies to the end of Reception. A key aspect of my day to day role is to advise on curriculum issues within the setting, lead on moderation tasks and develop and enhance the outdoor learning space. In addition to my classroom based experience, I am an active member of the local cluster group and have played an integral part in establishing links with other local settings, developing interschool relationships that have been based upon the sharing of good practice and the creation of a variety of curriculum enhancements designed to impact on teaching and learning in an innovative and stimulating way. I am also extremely fortunate to have experience of mentoring both graduate and Newly Qualified Teachers. I have undertaken observations, responsibility for training plans and worked alongside these aspiring teachers guiding and advising on best practice and other matters related to teaching and learning. Within my setting I am the Early Lead Practitioner for ECAT (Every Child A Talker) and have advised colleagues both internally and externally on best practice, supporting the completion of action plans, environment audits and supporting the implementation and review of subsequent changes to practise. I am also experienced in implementing the key principles related to Communication Friendly Spaces (CFS) and other Early Years initiatives. In 2013 I welcomed the role and responsibility for parental engagement in the Early Years and have since created action plans, written policies and implemented a variety of initiatives and strategies designed to actively engage parents in their children's learning. I enjoy the challenge and rewards of working with and supporting colleagues and value the opportunity to help provide the best educational experience for children.