Leading Learning from the Middle
| | |
| --- | --- |
| Dates: | 27th & 28th June and 8th & 9th July 2019 |
| Time: | 8.30am - 4.00pm |
| Venue: | Platt Bridge Community School, Platt Bridge, Wigan, WN2 5NG |
| Delivered by: | Karen Ardley |
| Cost: | £600 per delegate |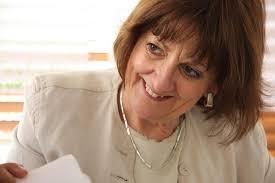 Specific requirements
This course is suitable for
aspiring or middle managers currently responsible for co-ordinating or managing a subject or aspect of school provision (e.g. Subject, SENCO, Faculty, Assessment, Key Stage, Year Group, etc)
What will I study?
Programme Outline
This four-day programme provides the opportunity for middle managers to improve their leadership behaviours and develop the skills required to make real changes to standards in their area of responsibility.
Previous participants have found the programme inspirational and life changing.
Objectives
To deepen middle managers' understanding of themselves and their leadership behaviours.
To extend middle managers' knowledge and understanding about leadership.
To develop leadership skills.
Key areas covered
personal leadership skills and qualities;
the role of the middle leader/manager;
our current educational agenda;
an emotionally intelligent leader;
effective professional development;
working with teams;
giving feedback;
coaching for improvement;
making meetings more exciting;
improving teaching and learning in your area;
holding people to account; and
presentation skills.
Your Facilitator
Karen Ardley is a highly successful leadership consultant, and facilitator, specialising in all aspects of leadership.
Drawing on her wide experience as a teacher and leader in all phases of education, Karen designs and delivers outstanding and inspirational leadership programmes focused on change and improvement.
Her previous projects have included working with the education ministries of England, Saudi Arabia, UAE and Kenya through NCTL. She is currently designing a leadership and quality assurance programme for United Nations school.
Recent international work has involved teachers and leaders from over sixty countries and KAA work successfully in partnership with several Teaching Schools and Multi Academy Trusts in England, as well as individual schools.
You will be invoiced for your booking after the training; please do not issue payment before receiving your invoice. Payment is due within 30 days of the invoice date.
Payments can be made by cheque payable to Platt Bridge Community School, Rivingtin Ave, Platt Bridge, Wigan, WN2 5NG.
A
Cancellations made within 2 weeks of the training date or non attendance will be subject to a 100% charge.
Cancellations made 2 weeks prior to the training date will not be charged.