Area of expertise: Closing the gap
I graduated from Edge Hill University as a qualified teacher in 1996. My teaching experience has predominantly been in Year 6 but I have also taught in Lower Key Stage 2 and in Key Stage 1. During my middle management experience, I managed - KS1, LKS2 and UKS2. I was fortunate to have been part of the Senior Leadership Team (SLT) that opened a new school in 2006 (Platt Bridge Community School). As part of the SLT, I have developed teaching practices that accelerate learning and 'Close the Gap'. The first stage in this process has been developing prior learning activities. These identify exactly where the pupils are on a 'continuum of learning' and show what the next steps in their learning are. The second stage is to plan for learning. The planning format that we have developed works on a daily basis ensuring that continuous, on-going assessments inform the next step for every pupil. The delivery of the lesson is the third stage of the process. I have worked as part of a team to develop differentiated input lessons. Each ability group receives a daily input based on assessments of the previous days learning. To further 'Close the Gap' we have also developed interventions that are delivered at a 'point of need' being identified through on-going assessments. In order to deliver differentiated inputs, we have had to develop skills for learning in our pupils so that they are able to work completely independently during the pre-input phase of the lesson. The development of these skills has been a major factor in the success of differentiated inputs and 'Closing the Gap'. I am also jointly responsible for overseeing Research and Development projects focusing on 'Closing the Gap' in a number of different settings. These projects include: Growth Mindsets, Numicon and Breakthroughs in Literacy. I have had the privilege of working with a number of settings and supported them in 'Closing their Gap' and am grateful for the opportunity to share my passion for promoting effective practices that improve education for children.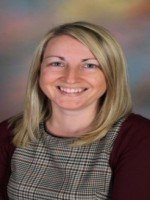 Areas of expertise: English and Maths
I qualified as a teacher in 2002 and began my teaching career in a Reception class. During the next eight years, I worked in both Key Stage 1 and 2 classes in two schools and took on the role of English Subject Leader in both. In my previous school, I was lucky enough to work with the Local Authority Senior Consultant for English and gained many skills which have helped me lead other staff effectively and sensitively. In 2011, I started at my current school as Year 6 teacher, English Subject Leader and joined the Leadership Team. Over the past four years I have progressed to Assistant Headteacher and added Maths and Curriculum Subject Leadership to my role! I have been fortunate to have worked in all key stages which I feel has provided me with a comprehensive overview of teaching and learning and leadership across the school. My impact in school has been recognized in many comments in OFSTED reports as well as the standards achieved in Key Stage SATs tests, and I feel proud that my own teaching is graded as Outstanding. I am frequently to be found mentoring, coaching and demonstrating for colleagues who articulate that they feel comfortable and willing to seek my advice and guidance whenever they need it. Another source of pride is that they now feel confident to coach and support each other. My passion is all aspects of English and Maths and I would relish the opportunity to nurture and support other leaders and teachers to develop the teaching and learning of both these areas of the curriculum.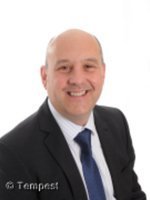 Phase: Primary
Areas of expertise: SEN&D, Behaviour
I qualified as a teacher in 1990 and worked for 10 years in a school for children with severe learning difficulties aged 2-19 years as the coordinator for design technology across the school and nursery class teacher. I became coordinator for information technology two years later and took on a responsibility for developing communication across the school. As part of the school development plan, I became an instructor in the Team-Teach Physical Intervention System in 1997 and introduced this within the school. I have attended regular refreshers and remain an instructor to this day. In 2000, I was appointed to the newly formed Behaviour Support Team in Wigan for whom I worked until 2007. During this time, I was appointed national training manager for the Nurture Group Network, a post I carried out over three days per week whilst continuing to work for the Behaviour Support Team. The training manager role involved developing and delivering training strategy and materials, supporting the director with strategic developments and supporting school staff, managers, Local Authority staff and senior managers to develop their nurture strategies and practice. As the nurture role grew, I left Wigan to carry out the post full time before returning as coordinator for the Behaviour Support Team in 2011, supporting the team manager in developing the service to merge behaviour and learning services into an integrated Targeted Education Support Service. During this time, I achieved the NPSLBA accreditation and a Management Development Programme qualification. In 2013, I was appointed as assistant head for inclusion and SENCo at Platt Bridge Community Primary School. This opportunity has allowed me to develop further my skills in supporting children's learning and behaviour through direct pupil support, staff development and supporting strategic development within the school. I achieved the National Accreditation for Special Educational Needs coordinators in April 2015. I became deputy head for safeguarding, inclusion and behaviour in 2015 and over the last few years I have delivered training and support to schools within the UK and also internationally, including 'Behaviour for Learning' sessions in Romania and Nigeria. I look forward to being able to share my experiences and knowledge to support colleagues in developing the best practice possible for all pupils.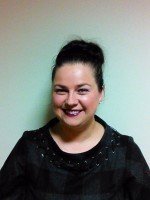 Specialism: Inclusion and Special Educational Needs and Disability.
I qualified as a teacher in 2001 and have worked in teaching since then. My first job was in Skelmersdale in West Lancashire. I worked there for 4 years then moved as part of an amalgamation of three schools to a two form entry school. My experience has predominantly been in key stage two, however I have led and managed in key stage one and had some teaching experience within the early years. I came out of class in 2008 to start a new role of intervention and inclusion manager as well as senior designated officer for safeguarding and child protection. Working as part of a senior leadership team consisting of myself, two assistant headteachers and a lead behaviour professional I feel a lot of my experience came from this role in terms of raising standards across school. The CPD I gained within this role has allowed me to further develop my skills in making an impact across school, particularly raising standards in reading, writing and maths. The use of data analysis, pupil progress meetings, working walls, scrutinies and question level analysis has given me a great insight into how standards can be raised from satisfactory to good. I am very passionate about ensuring that inclusive education is paramount within every school and every child is given high expectations and the opportunity to achieve their true potential. In 2012, I became inclusion manager for my current school, leading a team made up of myself and two inclusion co-ordinators. The school is two form entry with a resourced provision. Working across school, I have a strategic lead to ensure progress is made for all vulnerable learners including EAL, CLA and SEND children. I work closely with the pastoral team ensuring the correct provision is provided for the children in our care. I also work closely with other members of the SLT ensuring that the innovative ways of working has the greatest impact on the more vulnerable learners. I have worked closely with Wigan Authority as they were a pathfinder for the SEND reforms and have undertaken a number of education, health and care plans as part of a graduated approach to SEND. I have delivered training to my peers across the borough for the local authority. I have worked with Edge Hill University delivering lectures and working with PGCE students on interview techniques. As part of the teaching schools alliance, I deliver training mainly around inclusion and behaviour on which I have gratefully received positive feedback each time. My S2S support role has been predominantly working with members of staff who are new to SEND and want further support with new structures within their school setting. Each school has a different approach to SEND so it is important that this is captured. I relish a challenge and am always inspired and motivated by different working practices and how we can get the impact that our children deserve. I am an open and honest communicator and will listen to what already works and how this can be adapted to make progress and raise standards.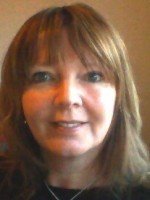 Specialism: Early Years
My name is Carolyn Penzak and I am the Deputy Headteacher of an outstanding nursery school in Wigan. I have been working in schools as a teacher and for school improvement for 27 years across different authorities and have developed an expertise in the Early years. I have the knowledge, skills and experience to help support and empower people to: · Collect, analyse and interpret Early Years data to plan for improvements. · Develop effective learning environments that motivate and engage children, promoting the characteristics of learning. · Develop assessment, planning and tracking systems that remove barriers to learning, respond to children's interests and abilities and plan for progress. · Refine and create excellent Early Years pedagogy using research and child voice.